Langrig Road
Project Brief
The brief was to provide space for a growing family and privacy to teenagers and adults alike. The clients wanted to give some acknowledgement of the homes coastal position as the existing façade gave no suggestion of the homes proximity to the beach and the active, outdoor lifestyle of its inhabitants.
Sustainability was a key issue. The brief called for low toxic materials, products that were not manipulated in the carbon buy back, double glazing and extensive insulation , prior to the 6 star requirements. Maximizing passive solar design and water recycling were imperative to the brief.
---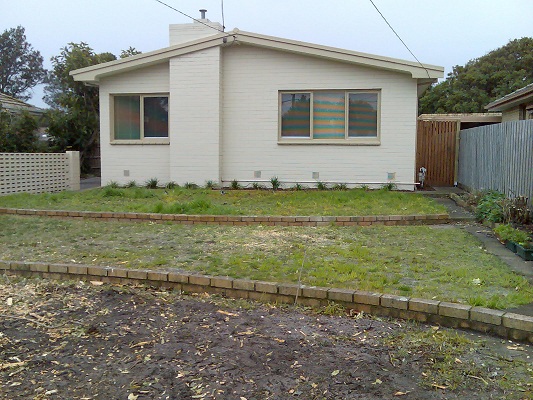 Before
This was the front aspect of the house prior to the renovation. Whilst practical it did not suggest the coastal position or invite people to enter.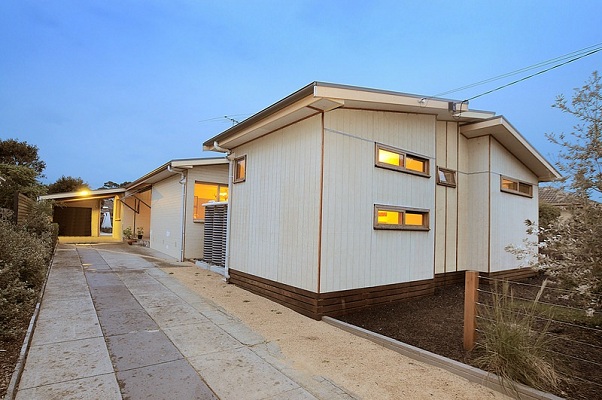 Front Perspective
A new master bedroom and ensuite and study to the front gave us the opportunity to provide a softer element to the home making it more welcoming. Rough faced plywood in muted sandy tones give a coastal feel whilst the over battens and simple skillion gives a sense of beach holiday homes of the past. The homes coastal position is acknowledged. A fully recycled water system was included, the new water tanks being integrated into the design as was their importance to the brief.
---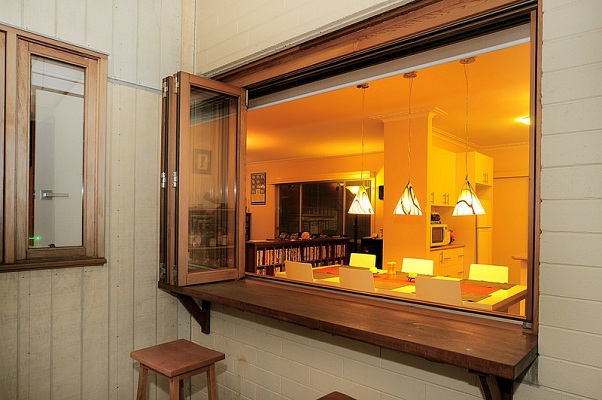 Outdoor servery
The existing home was "opened up" to interact with its environment. Small courtyards were used to integrate the existing and new. They also provided the opportunity to provide light and air circulation to the central living areas.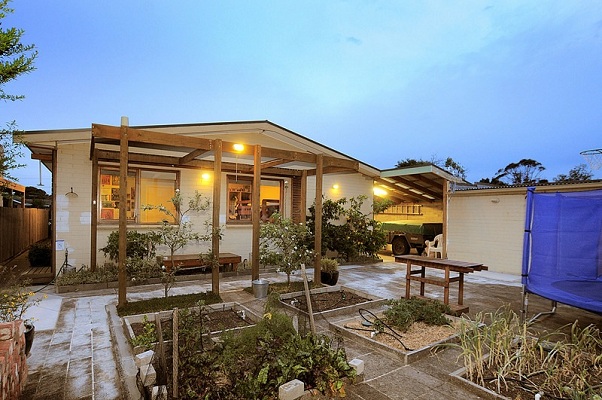 Back Yard
The existing bedrooms were protected from the north sun with a pergola and shading.
The north aspect was utilized for a productive vegetable and herb garden.
---