Morrison Ave
Project Brief
The brief was to extend and modify an existing home to provide for a growing family and a home office.
The property is in a coastal region and the family wanted their home to express their affinity with the beach and coastal living.
The block size, shape and orientation provided some challenges. The aim was to maximize all the natural light and warmth from the sun in the living areas. This was achieved by creating internal courtyards and providing a northern outlook to the garden to all living areas.
---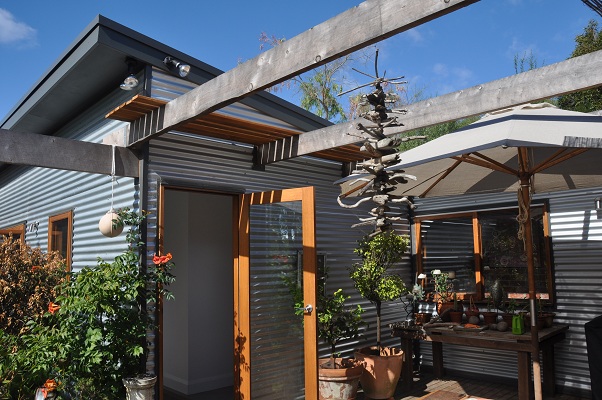 Internal Deck
The internal deck area separating the private and entertainment areas provides a courtyard within a courtyard allowing for more intimate interaction. The opening allows northern sun into the entertainment and southern aspects of the house.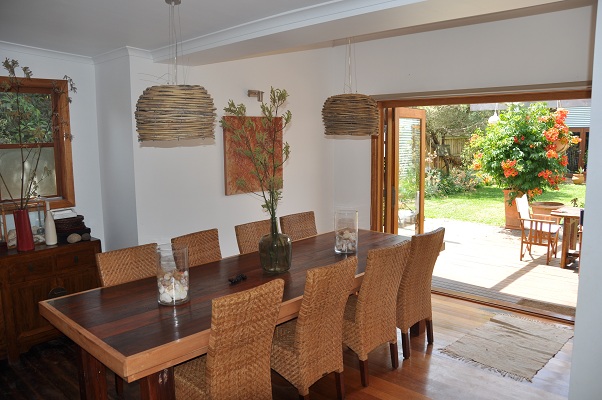 Entertainment
Common areas of the home open to the north and the entertainment areas communicate with one another. The dining table was built from timber restored from the bungalow on the property for more than 50 years.
---
The home needed to provide for adults and teenagers who want to spend time together and have private spaces to entertain when the occasion arose. What we achieved was a large central entertainment area with several separate spaces within that area. Family members and friends can be "together" and have their own private spaces at the same time.
The teenage boys needed a space that was their responsibility and a special place to bring their friends.
One of the clients runs a small business from home and required a space that was connected to the family home that afforded privacy and a quiet working environment. This space needed to be accessible to the front of the property, double as an artist studio and provide a creative environment.
---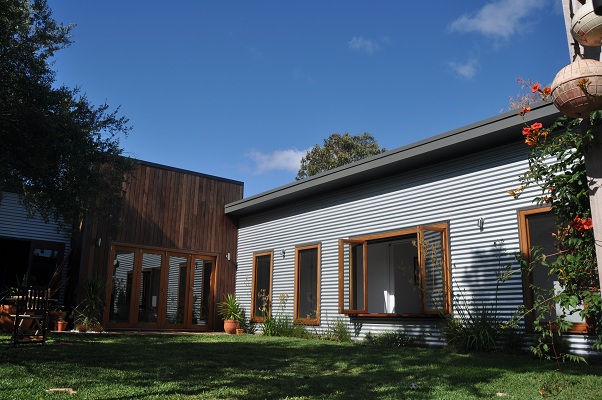 The Pod
The teenager's spotted gum "pod" at the rear provides privacy and a special place for the boys to entertain whilst breaking up the zincallume and giving warmth to the home.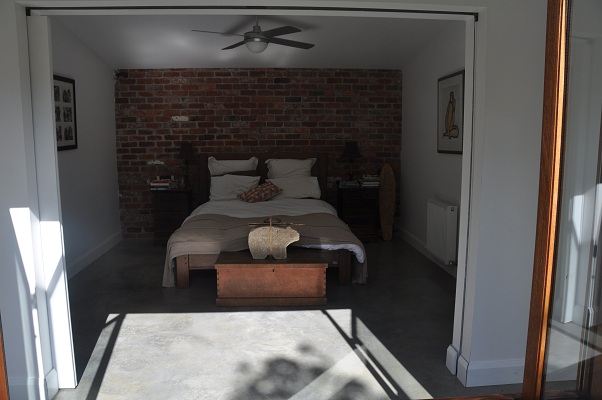 Sleeping Under the Stars
The clients are happiest sleeping under the stars. When they need to be home and working they wanted to replicate that feeling of openness whilst achieving a safe haven from the elements. The recycled red brick wall running through several rooms gives a sensual and rustic feel.