Pooh' Corner
Project Brief
The brief was for a substantial stone dwelling to sit atop acreage in Flinders. The clients were after a home that evoked the image of a Scottish Manor, proportionate to their 50 acre property whilst retaining a farm cottage feel. The home would look across the property and toward the ocean, at the same time providing protection from the cold ocean winds. A study that gave one the sense of a sea captain's cabin and a bathroom that looked out over the property were also highlighted in the brief. It was important to the clients to having room for their grown children and their extended families to come and stay, without the house being too big for two people.
The use of locally quarried granite and the inclusion of a turret were paramount.
---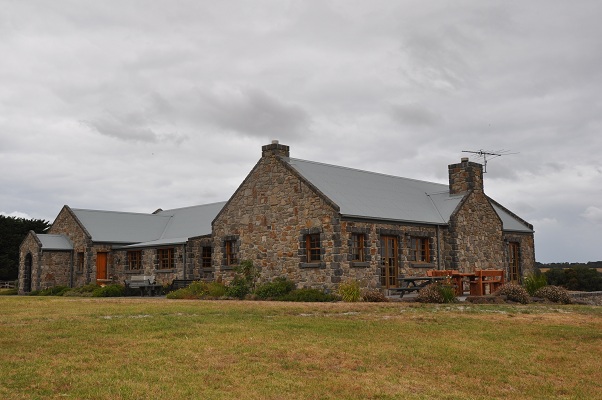 Cottage Feel
The rear of the home has a cottage like feel and provides nooks to shelter from the ocean winds and provides uninterrupted views across the property.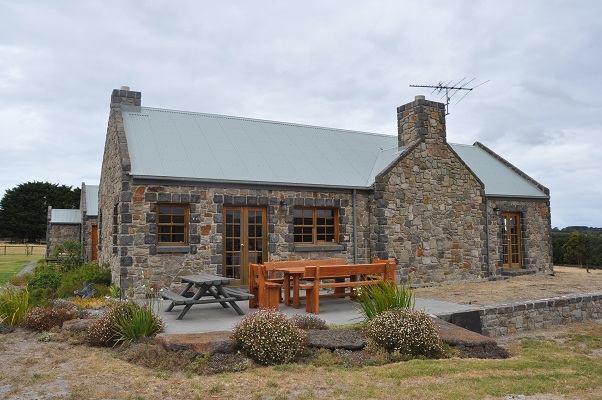 Protected Outdoor Area
This is a protected corner with an outlook across the property to the National Park. Up to 200 kangaroos can be seen lazing on the paddocks at sunset.
---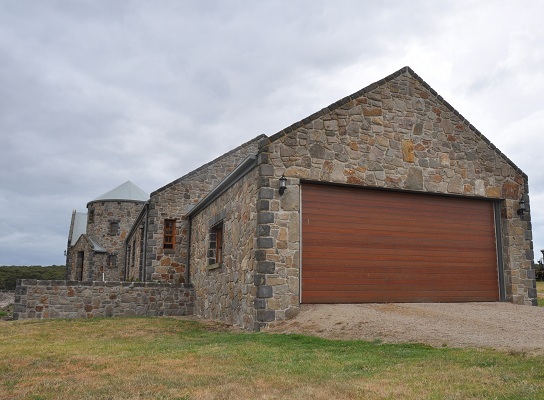 Practicality
The entrance from the road looses nothing of its impact with its practicality.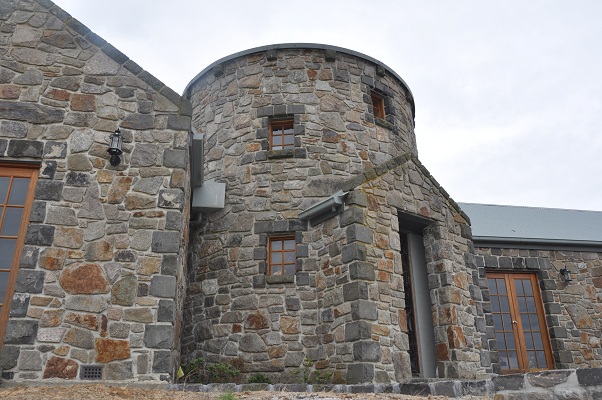 Turret & Stone Features
The turret provides a formidable entrance and showcases the stonework. The turret towers on the hill top as you enter the estate. On a cold winters morning with mist circling it has something of the splendor of the Scottish Moors and one feels that they should abandon their automobiles in preference for a good horse.
---